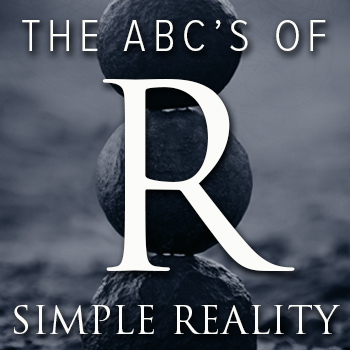 Transcending the common religious interpretation of Jesus' resurrection it can be seen as the death of the P-B identity and the rebirth within a P-A narrative where death is seen as an illusion. Joseph Campbell puts it this way: "[If] you read 'Jesus ascended to heaven' in terms of its metaphoric connotation, you see that he has gone inward—not into outer space but into inward space, to the place from which all being comes, into the consciousness that is the source of all things, the kingdom of heaven within."
From the horse's mouth so to speak, we hear about his resurrection from Jesus himself. "Very simply, the resurrection is the overcoming or surmounting of death. It is a reawakening or a rebirth; a change of mind about the meaning of the world. It is the acceptance of the Holy Spirit's interpretation of the world's purpose; the acceptance of the Atonement for oneself. It is the end of dreams of misery, and the glad awareness of the Holy Spirit's [True self's] final dream. It is the recognition of the gifts of God."
The resurrection is the shift from P-B to P-A and the letting go of the false self and its pursuit of plenty, pleasure and power. "It is the relinquishment of all other purposes, all other interests, all other wishes and all other concerns."  All activities related to having, doing and yes, even knowing, have ended.
"Here the curriculum ends. From here on, no directions are needed. Vision is wholly corrected and all mistakes are undone. Attack is meaningless and peace has come. Thoughts turn to Heaven [P-A] and away from Hell [P-B]. All longings are satisfied, for what remains unanswered or incomplete? And now the truth has come at last."
_______________________________________________________
References and notes are available for this article.
Also find a much more in-depth discussion of Simple Reality
on this blog and in published books by Roy Charles Henry.