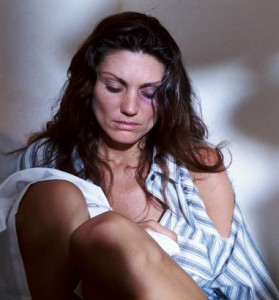 Masculine/Feminine.
We are gradually, very gradually, and very reluctantly coming to understand that all human suffering is caused by humans and that we choose to create that suffering albeit, for the most part unconsciously. One behavior in particular that creates enormous human suffering is shadow projection and we have yet to realize that there is one-half of the global village population that projects its collective shadow on the other half. Yes, the males are "scapegoating" the females.
In every institution, in every nation around the globe, the practice is pervasive and humanity is unaware of most of these behaviors. We are in massive denial of those behaviors of which we are only dimly aware and for which we develop pathetic rationalizations.  It is not possible to overstate this stunning global tragedy which affects every human being who has a wife, daughter, sister, aunt, female relative or female friend or some semblance of a conscience. Only the heartless could turn a blind eye to this reality.
The behavior of all people is a function of their identity which is determined by, among other things, their cultural context. A major influence in our answer to the question "who am I?" is our sexual orientation. Sexual equality is a laudable goal but in every society on this planet it remains that longed-for mirage up ahead that has always seemed to recede or disappear before we reach it.
In recent times, laws have helped women begin to balance the scales of justice, but only if they are enforced. Indiais one of the worst places in the world to be a woman despite laws against setting women on fire, murdering unwanted wives, and acid attacks on wives and daughters-in-law as well as rape, dowry customs, forced female feticide (abortions) and abandonment of female children. Such laws are necessary because these activities are commonplace but what isn't commonplace inIndiais the enforcement of these laws. For example, although it is illegal in India, widespread use of fetal ultra-sound has markedly increased feticide.
First, let's look at female feticide. Heather Timmons, a New York Times reporter gives us the first segment of the thread we must follow. "Thanks to years of aborting female fetuses, India has about 15 million 'extra men' between the ages of 15 and 35, the range when men are most likely to commit crimes."   (1 p. 4D)   Why the preference for boys? The answer, of course, is found in the culture. Gits Aravamudan the author of Disappearing Daughters connects the next segment of our thread. "A boy's birth is greeted with great joy because he is going to bring in the 'moolah' [the dowry]."  This is the explanation for female feticide.  We followed the money, and found the reason for the imbalance in male vs. female demographics. A warning, it gets worse if you have a weak stomach.
The bride goes to live with her husband's family and brings a pre-negotiated dowry. Suppose that family later feels that the dowry was not enough? "Harassed for years by her husband and his relatives, an Indian woman was finally kidnapped, raped, strangled and tossed in a ditch."  The woman's father, Subedar Akhileshar Kumar Singh, an army officer believes his daughter was killed because her in-laws were not satisfied with her dowry, according to an article in The Indian Express. To date, no arrests have been made.
Unbelievably, such crimes are routine in India where researchers estimate that from 25,000 to 100,000 women are killed each year over dowry disputes. "As many as 100,000 women are burned to death each year and another 125,000 die from violent injuries that are rarely reported as killings, according to government figures and other data analyzed by the research team."  The research team mentioned was that of Siwan Anderson, an associate professor of economics at the University of British Columbia. Counting all of the causes examined so far, conservative estimates are that two million females die each year in India. Very few perpetrators are brought to justice.
Overtime, this annual figure is even more devastating. Amartya Sen, an economist who won the Nobel Prize in 1998, devised a technique enabling researchers to determine how many Indian women would be alive if they died at the same rates relative to men. The results estimate that there are as many as 100 million "missing women" as Mr. Sen calls them.
Before we can experience change in our global culture we must first face the reality of what is happening. "Females are neglected, and sometimes abandoned after birth. A United Nations report estimates that Indian girls die at twice the rate of boys before they reach the age of 5."
This is the 21st century, aren't Indian women making political and economic progress? The answer is yes, but the sad corollary is that they are paying a price for that progress as they become scapegoats for violence with a different "cause." Dr. K. Srinath Reddy, president of the Public Health Foundation of India says "Women are breaking through and advancing toward greater attainment—but in a society that continues to be patriarchal, that is increasing tensions."
Sagarika Ghose, in a column in The Hindustan Times, writes that, "A profound fear and a deep, almost pathological hatred of the woman who aspires to be anything more than mother and wife is justified [rationalized] on the grounds of tradition."  The "grounds of tradition" is the Indian version of P-B.
And finally, a crime that may result in death or may not, but one that is global in scope—rape—which we have come to understand has nothing to do with sex, but is related to power and fear. A recent and notorious gang rape of a 23-year-old physiology student inNew Delhiin December, 2012 which resulted in her death, happens all the time but don't expect the male-dominated power structure to do anything about it unless pressured by an outraged population.
As we are learning and will continue to explore in this book, the story or myth believed by a society explains the human behaviors that are predominant in that society. The psychological roots of the behavior of young males, behaving violently toward females inIndia, spring from a fear of chaos. As Joseph Campbell observes, any community or nation "requires life supporting illusions; and where these have been dispelled, there is nothing secure to hold on to, no moral law, nothing firm."  The violence directed against women by men in Hindu India and the Muslim Middle East is directly related to their unconscious fear that their narrative, the source of their societal security, is being threatened. It's clear that women are experiencing the fury of these male reactions because they are demanding greater autonomy and equality but the genesis of male fear can be found even deeper in the male psyche.
After reading about this shocking violence in a current patriarchal narrative, we are now going to hear more facts that are likely to result in cognitive dissonance, especially in the western mind and particularly in the male mind. Try to keep that mind open.
Oneness, the heart of Simple Reality, underwent a series of splits long ago, a kind of disintegration, creating our current P-B experience. One such fundamental split was between humans and nature. For example, this was played out in the conflict that occurred between members of the older matriarchal society and the people caught up in the emerging patriarchal myth.
Our guide once again is Joseph Campbell. "In the older mother myths and rites the light and darker aspects of the mixed thing that is life had been honored equally and together, whereas in the later, male-oriented, patriarchal myths, all that is good and noble was attributed to the new, heroic master gods, leaving to the native nature powers the character only of darkness—to which also, a negative moral judgment now was added."  Even the pagan philosophers regarded women as morally inferior. "Aristotle stresses the subordination of woman to man, and describes women as inferior in virtue to men." Women embodied the dark and the sinful thanks to the story of Eve in the Garden of Eden and patriarchal religions and began to receive the projections of frightened men.
The violence in the world today originates in the current western narrative which is rapidly becoming, through the process of globalization, the dominant story in the Orient as well. Until we shift the human narrative, the horrific behaviors described above will only become more grotesque and more frequent.
______________________________________________________________
References and notes are available for this essay.
Find a much more in-depth discussion in books by Roy Charles Henry:
Where Am I?  The First Great Question Concerning the Nature of Reality
Simple Reality: The Key to Serenity and Survival